ADAA 2017 Art Show New York @The_ADAA
scroll down for press releases of the galleries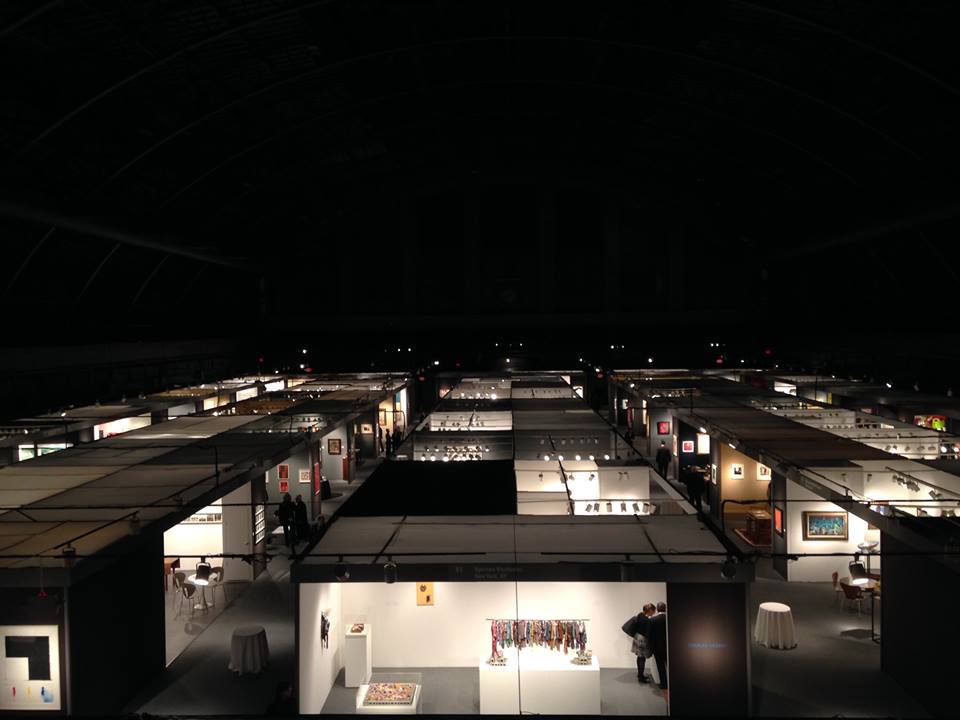 Organized annually by the Art Dealers Association of America (ADAA), The Art Show offers collectors, arts professionals, and the public the opportunity to engage with artworks of the highest quality through intimately scaled and thoughtfully curated exhibitions that encourage close looking and active conversation with gallerists. Presentations from 72 of the nation's leading art dealers provide audiences with a rich selection of works from the 19th century through today, by artists of a variety of genres, practices, and national and international origin.
All admission from The Art Show and proceeds from the Gala Preview benefit the Henry Street Settlement, one of New York's leading social service, arts, and health care organizations. AXA Art Americas Corporation, a specialist dedicated entirely to protecting art and collectibles, also returns to support The Art Show for the sixth consecutive year as Lead Partner.
In conjunction with The Art Show, the ADAA Foundation is pleased to partner with Paddle8 to offer Alexander Calder's The Clove (c. 1936) for sale to benefit the Foundation's mission to advance appreciation of art and art history through its support of curatorial research and exhibition development. The sculpture, which was gifted by the artist to the ADAA Foundation in 1971, will be on public view at The Art Show for the first time since 1937. Bidding will remain open until Sunday, March 5 at 5pm.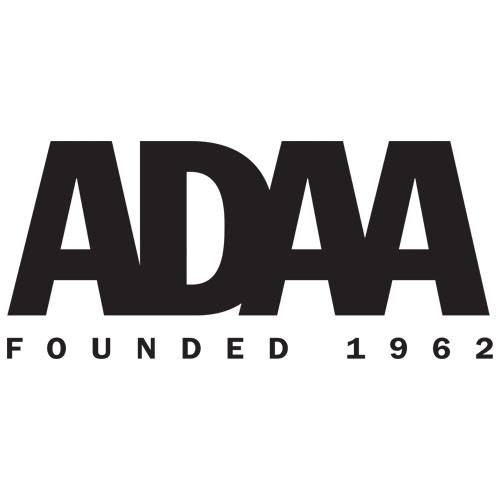 Park Avenue Armory Park Avenue at 67th Street New York City


telephone: 212 488 5550 fax: 646 688 6809

This email address is being protected from spambots. You need JavaScript enabled to view it.




1 > 5 March, 2017
/ Exhibitors - Art Show /:
/
303 Gallery
- Rodney Graham /
Adler & Conkright Fine Art
- Works Inspired by Advertising, Graphics, and Industrial Design /
Alexander and Bonin
- Michael Buthe /
Brooke Alexander, Inc.
- Minimalist, Geometric, and Abstract Artists /
Berggruen Gallery
- Selected Works by Willem de Kooning, Richard Diebenkorn, Helen Frankenthaler, Ellsworth Kelly, David Park, and Wayne Thiebaud /
Peter Blum Gallery
- Louise Bourgeois /
Tanya Bonakdar Gallery
- Olafur Eliasson /
Bortolami
- Nicolás Guagnini and Caitlin Keogh /
Gavin Brown's enterprise
- Rirkrit Tiravanija /
Cheim & Read
- Bill Jensen /
James Cohan
- Scott Olson /
Thomas Colville Fine Art
- George Inness: Master of the American Landscape /
Paula Cooper Gallery
- Kelley Walker /
CRG Gallery
- Alexandre da Cunha /
Crown Point Press
- Women of (New) Abstract Painting: Charline von Heyl, Jacqueline Humphries, and Tomma Abts /
Maxwell Davidson Gallery
- Sam Messenger /
Fraenkel Gallery
- Elisheva Biernoff /
Peter Freeman, Inc.
- Seriality and Repetition: Mel Bochner, Jan Dibbets, Agnes Martin, Catherine Murphy, Hiram Powers, Gerhard Richter, Thomas Schütte, and Richard Serra /
James Fuentes
- Noam Rappaport and Tamuna Sirbiladze /
Galerie St. Etienne
- Die Brücke and the Birth of Espressionism: Erich Heckel, Ernst Ludwig Kirchner, Otto Mueller, Emil Nolde, Max Pechstein, and Karl Schmidt-Rottluff /
James Goodman Gallery
- American and European Modernism, Postwar, and Contemporary Art: Calder, Dubuffet, Gottlieb, Katz, Lichtenstein, Miro, Matisse, Picasso, Warhol, and others /
Marian Goodman Gallery
- Ettore Spalletti /
Alexander Gray Associates
- Luis Camnitzer: The New York Graphic Workshop Years /
Richard Gray Gallery
- Evelyn Statsinger /
Hauser & Wirth
- Arshile Gorky: Nighttime, Enigma, and Nostalgia /
Hirschl & Adler Modern
- Elizabeth Turk /
Rhona Hoffman Gallery
- Built Place, Natural Space: Artists working with their Environment /
Hosfelt Gallery
- Liliana Porter /
Inman Gallery
- Dorothy Antoinette (Toni) LaSelle /
Casey Kaplan
- Sarah Crowner /
Paul Kasmin Gallery
- Lee Krasner /
June Kelly Gallery
- Kay WalkingStick /
Sean Kelly Gallery
- Ilse D'Hollander /
Kohn Gallery
- Bruce Conner /
Barbara Krakow Gallery
- Surface and Seriality: Richard Artschwager, Robert Barry, Bernd & Hilla Becher, Sol LeWitt, Allan McCollum and Richard Serra /
Hans P. Kraus Jr. Inc.
- Photograms /
Lehmann Maupin
- Billy Childish /
Galerie Lelong
- Zilia Sánchez /
Locks Gallery
- Gravity and Grace: Robert Motherwell, Pat Steir, Louise Bourgeois, Isamu Noguchi /
Jeffrey H. Loria & Co., Inc.
- Made in France: Pablo Picasso, Henri Matisse, Wassily Kandinsky, Jean Dubuffet, Alberto Giacometti /
Luhring Augustine
- Josh Smith /
Matthew Marks Gallery
- Selected Works by Jasper Johns, Ellsworth Kelly, Vija Celmins, Robert Gober, Martin Puryear, Charles Ray, Anne Truitt, and Brice Marden /
Mary-Anne Martin/Fine Art
- 35th Anniversary Exhibition: Carrington, Gerzso, Rivera, Siqueiros, and Tamayo /
Barbara Mathes Gallery
- Painting and the Photographic Image /
Fergus McCaffrey
- Birgit Jürgenssen /
Anthony Meier Fine Arts
- Larry Bell /
Menconi + Schoelkopf Fine Art, LLC
- American Modernism /
Yossi Milo Gallery
- Marco Breuer and Clare Strand /
Mnuchin Gallery
- Postwar and Contemporary Masters /
Donald Morris Gallery, Inc.
- 20th-Century American and European Artists: Milton Avery, Joseph Cornell, Sam Francis, Arshile Gorky, and Fernand Leger /
Jill Newhouse Gallery
- Under the Influence: Édouard Vuillard and Contemporary Art /
David Nolan Gallery
- Mel Kendrick and Alexander Ross /
P•P•O•W
Pilkington-Olsoff Fine Arts, Inc.
- Betty Tompkins /
Pace Gallery
- Thomas Nozkowski /
Pace/MacGill Gallery
- Light as Subject and Medium: Ansel Adams, William Eggleston, Harry Callahan, and Irving Penn /
Pace Prints & Pace Primitive
- Selected 20th-Century Prints and Masterpieces of African Sculpture /
Petzel
- Joyce Pensato /
James Reinish & Associates, Inc.
- Making an Art Market: Edith Halpert's Downtown Gallery and the Artists of American Modernism /
Michael Rosenfeld Gallery, LLC
- Norman Lewis /
Salon 94
- Huma Bhabha /
Julie Saul Gallery
- Pavel Pepperstein: The Secret Drawings of Jacqueline Kennedy /
Marc Selwyn Fine Art
- Lee Bontecou and Jay DeFeo /
Susan Sheehan Gallery
- Postwar Prints and Works on Paper /
Manny Silverman Gallery
- 30th Anniversary Exhibition: Willem de Kooning, Sam Francis, Michael Goldberg, David Smith, and others /
Sperone Westwater
- Arman /
Leslie Tonkonow Artworks + Projects
- Michelle Stuart: Time / Trace / Site: Works from 1969–1981 /
Van Doren Waxter
- Richard Diebenkorn /
Meredith Ward Fine Art
- Abstraction Creation U.S.A. /
Washburn Gallery
- Jackson Pollock /
Michael Werner
- Master Drawings: Joseph Beuys, Francis Picabia, Puvis des Chavannes, Kurt Schwitters, Peter Doig, Sigmar Polke, James Lee Byars, Enrico David and Hurvin Anderson /
Pavel Zoubok Gallery
- Sari Dienes, Addie Herder, and Stella Snead /
David Zwirner
- Chris Ofili /
mpefm
USA fair art press release
Gala Preview:
Tuesday, February 28, 2017

HOURS:
Wednesday-Friday: 12 to 8pm
Saturday: 12 to 7pm
Sunday: 12 to 5pm
Admission :
Single Day Ticket: 25$
Purchase online
here
.