2017 Capital Art Fair Arlington VA - 25 > 26 March, 2017
scroll down for press releases of the galleries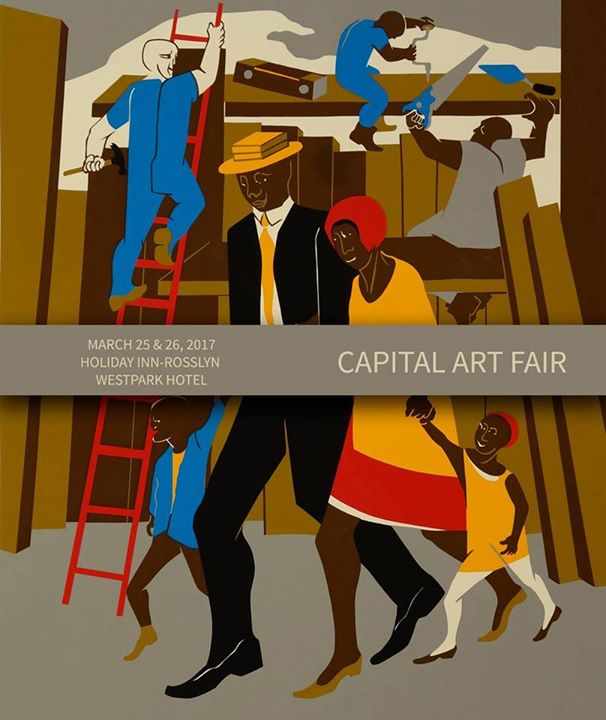 The 2017 Capital Art Fair will take place at the Holiday Inn-Rosslyn Westpark Hotel in Arlington, VA, on March 25th and 26th. As the successor to the Washington Fine Print Fair and the Washington International Print Fair, the Capital Art Fair is now in its thirty-seventh year of bringing collectible and desirable art to the Washington, DC, area. This year, the fair will present 20 distinguished art dealers from across the United States showing fine prints, drawings and other works on paper ranging from the art of the Old Masters to the work of living artists producing contemporary work in all media. The show has always been very strong in the areas of nineteenth and twentieth century American art, Japanese Prints, and early and modern European prints and drawings. Joining the show for the first time is From Russia With Art, which will exhibit the work of contemporary Russian masters.

Holiday Inn- Westpark Hotel 1900 North Fort Myer Drive Rosslyn, VA 22209


+1 212-683-3950 e-mail:

This email address is being protected from spambots. You need JavaScript enabled to view it.



25 > 26 March, 2017
/ Exhibitors , City, Country /:
/
Annex Galleries
- Santa Rosa, CA /
Conrad R. Graeber Fine Art
- Riderwood, MD /
David Allen Fine Art
- Arlington, Va /
Davidson Galleries
- Seattle, WA /
Edward T. Pollack Fine Arts
- Portland, ME /
Egenolf Gallery Japanese Prints
- Burbank, CA /
From Russia With Art
- Cambridge, MA /
galerie camille
- Detroit, MI /
Jeannot R. Barr Prints and Drawings
- Northport, NY /
Josef Lebovic Gallery
- Kensington (Sydney) NSW 2033 Australia /
Marc Chabot Fine Arts
- Southbury, CT /
The Old Print Shop, Inc.
- New York, NY /
Paramour Fine Arts
- Franklin, MI /
The Prints and The Pauper
- Santa Monica, CA /
Shogun Gallery
- Falls Church, VA /
Stevens Fine Art
- Phoenix, AZ /
The Tolman Collection
- New York, NY /
Verne Collection, Inc.
- Cleveland, Ohio /
William Greenbaum Fine Prints
- Rockport, MA /
William P. Carl Fine Prints
- Durham, NC /