London Art Fair 2017
scroll down for press releases of the galleries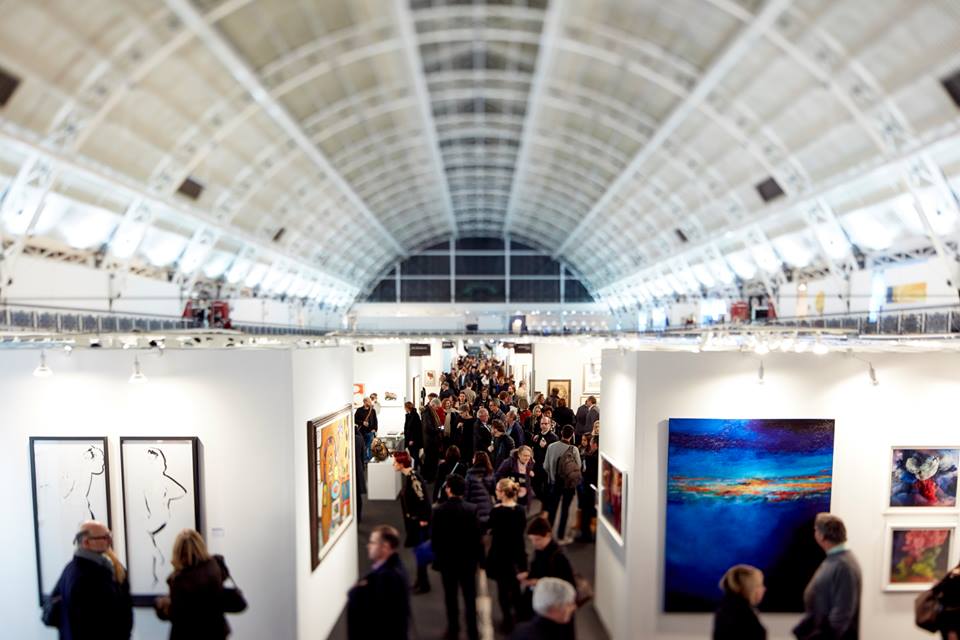 ABOUT
The 29th edition of London Art Fair takes place from 18-22 January 2017. Annually launching the art world year, the Fair provides a supportive environment for collectors of all levels. Museum quality Modern British art is presented alongside contemporary work from today's leading artists, covering the period from the early 20th century to the present day. In addition to the main Fair you'll also find two curated sections focusing on younger galleries, new work and contemporary photography; Art Projects and Photo50.
/ Exhibitors - STAND /

/
55Bellechasse
- G2 /
Adam Gallery
- 18 /
Advanced Graphics London
- 15 /
Alan Wheatley Art
- 32 /
Anima-Mundi
- 50 /
Anise Gallery
- G37 /
Art First
- 11 /
ARTITLEDcontemporary
- 13 /
Arusha Gallery
- G36 /
Askew Art
- 48 /
Atelier Aki
- G4 /
Atelier Alen
- G40 /
Austin / Desmond Fine Art
- 27 /
Beardsmore Gallery
- 46 /
Beaux Arts Bath
- G20 /
Beaux Arts London
- 28 /
Bernard Chauchet Contemporary Art
- G35 /
bo.lee gallery
- G16 /
Boundary Gallery
- 51 /
Browse & Darby
- 41 /
Caroline Wiseman Modern & Contemporary
- 45 /
Castlegate House Gallery
- G21 /
Cavaliero Finn
- G44 /
CHARLIE SMITH LONDON
- 38A /
Christopher Kingzett Fine Art
- 49 /
Crane Kalman Brighton
- G8 /
Crane Kalman Gallery
- 25 /
Cynthia Corbett Gallery
- G1 /
Cyril Gerber Fine Art/ Compass Gallery
- G22 /
Danielle Arnaud Contemporary Art
- 1B /
DECORAZONgallery
- G31 /
Duncan R. Miller Fine Arts
- 17 /
Eames Fine Art Gallery
- G23 /
Edgar Modern
- G18 /
England & Co
- 34 /
Ewan Mundy Fine Art
- 52 /
Eyestorm
- G27 /
Fairhead Fine Art Limited
- G41 /
Fiumano Projects
- G9 /
Flowers Gallery
- 26 /
french art studio
- G11 /
Galerie Artima
- G13 /
Galerie Calderone
- G42 /
Galerie Heike Strelow
- 38B /
Galerie Olivier Waltman
- G6 /
GBS Fine Art Ltd
- 39 /
Gilden's Arts Gallery
- 43 /
Glasgow Print Studio
- G7 /
Goodman Fine Art
- 30 /
Gormleys Fine Art
- G38 /
Gray M.C.A
- G25 /
GX Gallery
- G43 /
Hanbury Collection
- 5 /
James Freeman Gallery
- G5 /
James Kinmont Fine Art
- G45 /
Jealous Gallery
- 19 /
Jenna Burlingham Fine Art
- 42 /
Jessica Carlisle
- G3 /
Jill George Gallery
- 14 /
Katharine House Gallery
- 31 /
Knight Webb Gallery
- 37 /
Lemon Street Gallery
- G19 /
Lena Boyle Fine Art
- G29 /
Liberty Gallery
- G32 /
Liquid Art System
- G12 /
Long & Ryle
- 47 /
Mazel Galerie
- G33 /
Merville Galleries
- 33 /
Osborne Samuel
- 35 /
Paisnel Gallery
- 40 /
Panter & Hall
- G15 /
Parasol Unit Foundation for Contemporary Art
- M6 /
Paul Stolper Gallery
- 21 /
Peter Harrington Gallery
- G26 /
Pi Artworks Istanbul/London
- 4 /
Piano Nobile
- 7 /
Portal Painters
- G17 /
Portland Gallery
- 29 /
Purdy Hicks Gallery
- 24 /
Quantum Contemporary Art
- G34 /
Rabley Contemporary
- G14 /
Redfern Gallery
- 20 /
SARDAC
- 2 /
Shine Artists / Pontone Gallery
- 23 /
Skipwiths
- 22 /
TAG Fine Arts
- 16 /
The Reel Poster Gallery
- G30 /
The Scottish Gallery
- 44 /
The Sladmore Gallery
- 9 /
Thompson's Gallery
- G24 /
UNION Gallery
- 1a /
Urbane Art Gallery
- G10 /
Venet-Haus Galerie
- 3 /
Victor Lope Arte Contemporáneo
- G28 /
VIGO
- 36 /
Waterhouse & Dodd
- 8 /
Wilson Stephens & Jones
- 12 /
Woolff Gallery
- G39 /
Business Design Centre 52 Upper Street London N1 0QH


+44 (0)20 7288 6736 e-mail:

This email address is being protected from spambots. You need JavaScript enabled to view it.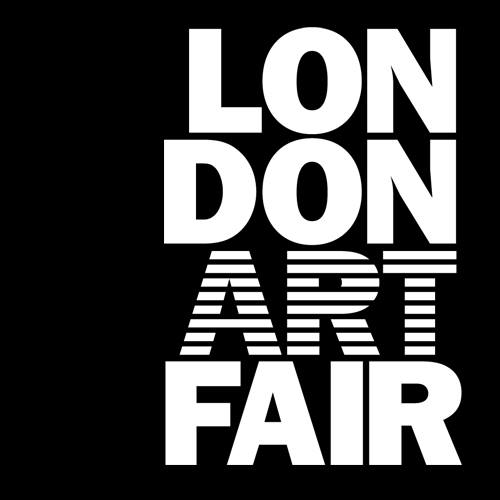 18>22 January 2017
VIP Preview:
Tuesday 17 January 3pm – 6pm
Please note that access to the VIP Preview is only permitted if you are a holder of a VIP invitation.
Preview Evening:
Tuesday 17 January 6pm – 9pm
Photography Focus Day :
Wednesday 18 January 11am – 9pm
mpefm
UNITED KINGDOM art fair
PUBLIC HOURS:
Thursday 19 January Thursday Late 11am – 9pm
Friday 20 January 11am – 7pm
Saturday 21 January 11am – 7.30pm
Sunday 22 January 11am – 5pm
TICKETS
London Art Fair 2017 tickets are now on sale.
They can be purchased online in advance through the Fair's official ticketing provider (Ticket Factory), or on the door.
Please note that advance ticket prices end at midnight on 16 January.
VIEW TICKET INFORMATION