Frieze 2016 London
scroll down for press releases of the galleries

Taking place a week earlier this year, Frieze London brings together over 160 of the world's leading galleries from New York to Berlin and Shanghai to São Paulo, to showcase works by newly discovered artists alongside some of the most respected names in contemporary art.
Explore our curated sections – Focus, the definitive destination to discover young talents; Live, creating moments of immersion and interaction with participatory performance works; and new this year, The Nineties, recreating seminal exhibitions from this decade.
Other highlights include our non-profit programme of new artist commissions, a lively series of talks, guided tours, impressive large-scale works in the Frieze Sculpture Park, and a selection of pop-ups from London's favourite restaurants.

Exhibitors: / gallery - City - Boot /


3

/

303 Gallery

- New York - F4, N6

4

/

47 Canal

- New York - G19

6

/

VI, VII

< - Oslo - G18

A

/

A Gentil Carioca

- Rio de Janeiro - A15 /

Miguel Abreu Gallery

- Multiple Locations - F1 /

Air de Paris

- Paris - N9 /

Galería Juana de Aizpuru

- Madrid - B15 /

Allied Editions

- London - B22 /

Antenna Space

- Shanghai - G29 /

The Approach

- London - C12 /

Arcadia Missa

- London - G28

B

/

Laura Bartlett Gallery

- London - G1 /

Galería Elba Benítez

- Madrid - H10 /

Marianne Boesky Gallery

- Multiple Locations - B11 /

Tanya Bonakdar Gallery

- New York - E7 /

The Box

- Los Angeles - G4 /

BQ

- Berlin - H1 /

The Breeder

- Athens - H13 /

Gavin Brown's enterprise

- New York - C3 /

Buchholz

- Multiple Locations - D9, N2

C

/

Callicoon Fine Arts

- New York - H34 /

Campoli Presti

- Multiple Locations - C14 v class="field field-name-title-field field-type-text field-label-hidden"> /

Canada

- New York - H9 /

Galerie Gisela Capitain

- Cologne - D11 /

Galerie Andrea Caratsch

- St. Moritz - N4 /

Massimo De Carlo

- Multiple Locations - N11 /

Carlos/Ishikawa

- London - H24, L3 /

Carroll/Fletcher

- London - L2 /

Casas Riegner

- Bogotá - H3 /

Chewday's

- London - H18 /

Chi-Wen Gallery

- Taipei - G25 /

Mehdi Chouakri

- Berlin - N7 /

C L E A R I N G

- Multiple Locations - H17 /

Sadie Coles HQ

- Multiple Locations - F2 /

Contemporary Fine Arts

- Berlin - A5 /

Pilar Corrias Gallery

- London - B1 /

Corvi-Mora

- London - C10 /

Galerie Chantal Crousel

- Paris - E5

D

/

Thomas Dane Gallery

- London - E4, N3 /

dépendance

- Brussels - G3

E

/

Galerie Eigen + Art

- Multiple Locations - A12 /

Emalin

- London - L2 /

Exile

- Berlin - H30

F

/

Foksal Gallery Foundation

- Warsaw - D2 /

Fonti

- Naples - G17 /

Galeria Fortes Vilaça

- Multiple Locations - D3 /

Marc Foxx Gallery

- Los Angeles - B5 /

Carl Freedman Gallery

- London - B18 /

Stephen Friedman Gallery

- Multiple Locations - C6 /

Frith Street Gallery

- Multiple Locations - A1 /

Frutta

- Rome - G30

G

/

Gagosian Gallery

- Multiple Locations - E3 /

Ghebaly Gallery

- Los Angeles - G11 /

Goodman Gallery

- Multiple Locations - B10 /

Marian Goodman Gallery

- Multiple Locations - C7 /

Green Art Gallery

- Dubai - G27 /

Greene Naftali Gallery

- New York - C13 /

greengrassi

- London - F3 /

Galerie Karin Guenther

- Hamburg - H5 /

Gypsum Gallery

- Cairo - L2

H

/

Hauser & Wirth

- Multiple Locations - D8 /

Herald St

- Multiple Locations - E2 /

Galerie Max Hetzler

- Multiple Locations - A11 /

High Art

- Paris - H33 /

Hollybush Gardens

- London - G12 /

Gallery Hyundai

- Seoul - A24

I

/

Ibid Gallery

- Multiple Locations - H7 /

Ingleby Gallery

- Edinburgh - D1 /

Taka Ishii Gallery

- Multiple Locations - C8

J

/

Alison Jacques Gallery

- London - B7 /

Galerie Martin Janda

- Vienna - B12

/

Johnen Galerie

- Berlin - C11

K

/

Kadel Willborn

- Düsseldorf - H5 /

Casey Kaplan

- New York - D12 /

Jan Kaps

- Cologne - H22 /

Georg Kargl Fine Arts

- Vienna - A21 /

Kayne Griffin Corcoran

- Los Angeles - A9 /

Galerie Peter Kilchmann

- Zurich - A23 /

Tina Kim Gallery

- New York - C1 /

König Galerie

- Multiple Locations - B2 /

Koppe Astner

- Glasgow - H15 /

David Kordansky Gallery

- Los Angeles - E1 /

Andrew Kreps Gallery

- New York - D6 /

Galerie Krinzinger

- Vienna - A7 /

Kukje Gallery

- Seoul - C1 /

Kurimanzutto

- Mexico City - D7

L

/

Galerie Emanuel Layr

- Vienna - H16 /

Simon Lee Gallery

- London - E6 /

Lehmann Maupin

- Multiple Locations - A20 /

David Lewis

- New York - H19 /

Limoncello

- London - B13 /

Lisson Gallery

- Multiple Locations - B6

M

/

Kate MacGarry

- London - A3 /

Magician Space

- Beijing - H28 /

Mai 36 Galerie / Victor Gisler

- Zurich - C5 /

Maisterravalbuena

- Madrid - H12 /

Matthew Marks Gallery

- Multiple Locations - F6 /

Galeria Jaqueline Martins

- São Paulo - G16, L1 /

Martos Gallery

- New York - H29 /

Mary Mary

- Glasgow - G10 /

Galerie Max Mayer

- Düsseldorf - H27 /

Galerie Greta Meert

- Brussels - B16 /

Mendes Wood DM

- Sao Paulo - C15 /

kamel mennour

- Multiple Locations - A2 /

Metro Pictures

- New York - F5 /

Galerie Meyer Kainer

- Vienna - D10 /

Victoria Miro

- Multiple Locations - C4 /

Misako & Rosen

- Tokyo - G21 /

Stuart Shave/Modern Art

- London - A6 /

The Modern Institute

- Multiple Locations - D4 /

mother's tankstation limited

- Dublin - B20 /

Múrias Centeno

- Multiple Locations - H31 <

N

/

Galerie Nagel Draxler

- Multiple Locations - N1 /

Taro Nasu

- Tokyo - B13 /

Galerie Neu

- Berlin - N8 /

Night Gallery

- Los Angeles - G23 /

Galleria Franco Noero

- Turin - D14 /

Galerie Nordenhake

- Multiple Locations - B14

O

/

Galleria Lorcan O'Neill

- Rome - G13 /

Office Baroque

- Multiple Locations - G9

P

/

P.P.O.W

- New York - B19 /

Pace

- Multiple Locations - B4 /

Maureen Paley

- London - D13 /

Peres Projects

- Berlin - B9 /

Galerie Perrotin

- Multiple Locations - A18 /

Galeria Plan B

- Multiple Locations - H11 /

PM8

- Vigo - L1 /

Galerija Gregor Podnar

- Berlin - A16 /

Simon Preston Gallery

- New York - G26 /

Project 88

- Mumbai - H8 /

Proyectos Ultravioleta

- Guatemala City - H21

R

/

Rampa

- Istanbul - H6 /

Galleria Raucci/Santamaria

- Naples - A17 /

Almine Rech Gallery

- Multiple Locations - A10 /

Anthony Reynolds Gallery

- London - N5 /

Rodeo

- London - H4 /

Galerie Thaddaeus Ropac

- Multiple Locations - B8 /

Lia Rumma Gallery

- Multiple Locations - A19

S

/

Salon 94

- Multiple Locations - C2, N7 /

Esther Schipper

- Berlin - C11, N10 /

Galerie Rüdiger Schöttle

- Munich - B21 /

Karsten Schubert

- London - N3 /

Seventeen

- London - G24 /

Sfeir-Semler

- Multiple Locations - G5 /

Shanghart Gallery

- Multiple Locations - A14 /

Silberkuppe

- Berlin - H26 /

Société

- Berlin - G20 /

Sommer Contemporary Art

- Tel Aviv - A22 /

Southard Reid

- London - G22 /

Sprüth Magers

- Multiple Locations - A4, N7 /

Gregor Staiger

- Zurich - H25 /

Stevenson

- Multiple Locations - G8 /

Galeria Luisa Strina

- São Paulo - C9 /

The Sunday Painter

- London - H23 /

Supportico Lopez

- Berlin - G2

T

/

T293

- Rome - A13 /

Timothy Taylor

- London - B17 /

The Third Line

- Dubai - H2 /

Travesía Cuatro

- Multiple Locations - H14 /

Truth and Consequences

- Geneva - H32

V

/

Various Small Fires (VSF)

- Los Angeles - G15 /

Federico Vavassori

- Milan - H35 /

Vermelho

- São Paulo - G14

W

/

Michael Werner

- Multiple Locations - A8 /

White Cube

- Multiple Locations - D5 /

Barbara Wien

- Berlin - G7 /

Wilkinson

- London - G6

X

/

Leo Xu Projects

- Shanghai - H20

Z

/

Zeno X Gallery

- Antwerp - F7 /

David Zwirner

- Multiple Locations - B3

Regent's Park, London NW1 4HA


T : +33 1 53 30 85 20 F : +33 1 53 30 85 25 e-mail:

This email address is being protected from spambots. You need JavaScript enabled to view it.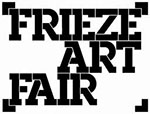 6 > 9 October 2016
mpefm
UNITED KINGDOM art fair press release
OPENING HOURS:
Wednesday 5 October: Invitation-only Preview Thursday 6 October: Premium Day, 12 – 7pm Friday 7 October, 12 – 7pm Saturday 8 October, 12 – 7pm Sunday 9 October, 12 – 6pm
Ticket
Premium Tickets: Be the first to see the fair! Includes a copy of Frieze Week magazine, your essential guide to the fairs, to be collected onsite.
Frieze London & Frieze Masters Combined Tickets: Visit Frieze London and Frieze Masters on the same day for the special price of £52.
One Day: All day unlimited access to Frieze London.
One Day + Frieze Week: Purchase a One Day ticket with a copy of Frieze Week - the essential guide to the fairs. To be collected onsite.
One Day + Subscription to frieze magazine: Save 45% on a subscription to frieze - the leading magazine on contemporary art and culture. Subscriptions will start with the current issue unless otherwise requested. If you would like to benefit from this offer with a different ticket, please email
This email address is being protected from spambots. You need JavaScript enabled to view it.
.
Afterwork 5-7pm: Visit between 5-7pm on Friday for just £26.
Students: Full-time students with a current NUS/ISIC card. Valid identification required for entry. Student ticket holders can also enjoy special offers at the fair: a copy of frieze magazine for only £2!
Children: Children must be accompanied by an adult at all times. Children aged 12 and under are admitted free of charge but must collect a safety wristband from the ticket office to gain entry. Children aged 13-18 must buy a Child ticket.
Accessibility: Frieze London is fully accessible to people with reduced mobility. Wheelchair-companions visit free of charge. To book, please call SEE Tickets on 0871 230 3452 (UK) (calls cost 13p/min from a BT landline plus standard network charges), or +44 (0)115 896 3082 (International).