Affordable Art Fair 2017 London
scroll down for press releases of the galleries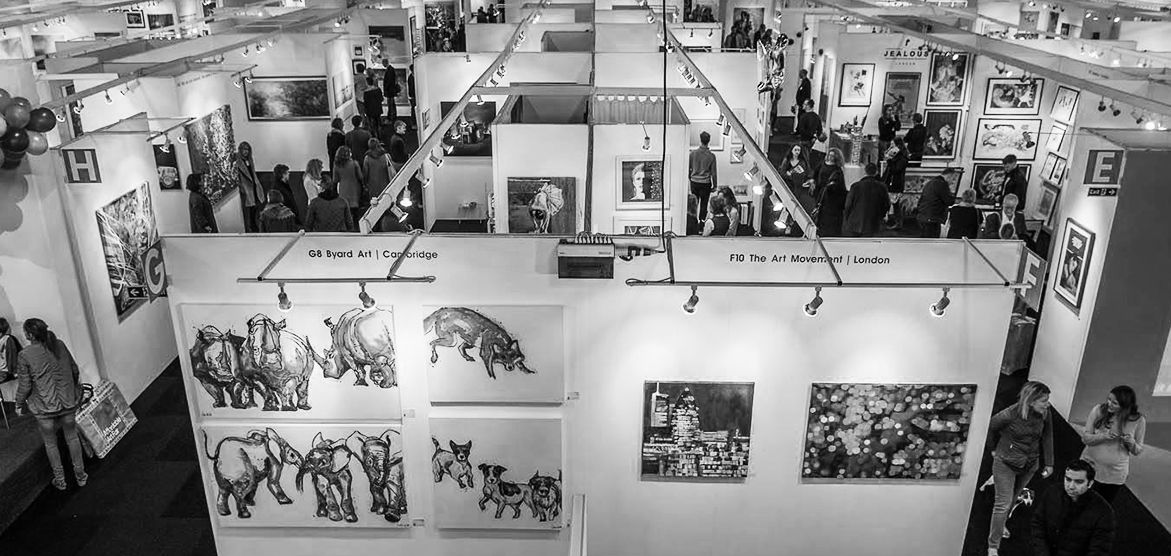 You don't need to be an experienced art collector, nor an expert in contemporary art to find a piece to fall in love with. Our seasonal showcase of affordable art in South West London will be bursting with art that's great for your space and good for your soul! With everything from contemporary painting to stunning sculpture and editioned prints to eye-catching photography, you'll find works to suit every space, taste and budget.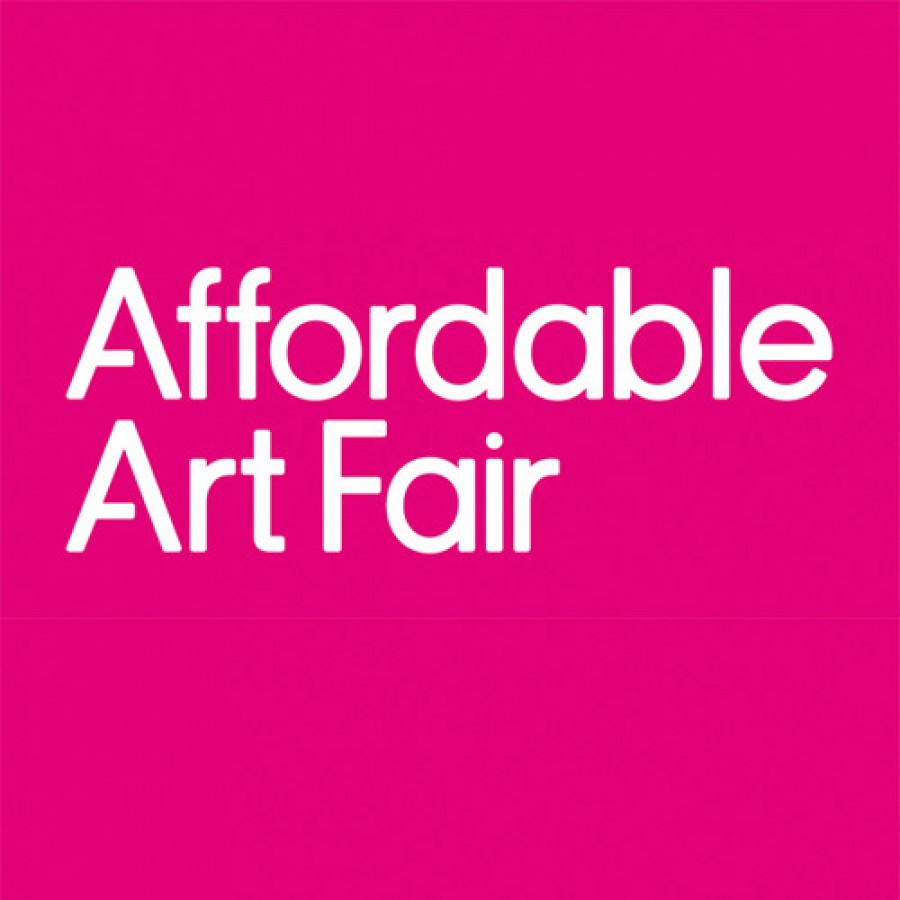 Battersea Evolution Battersea Park London SW11 4NJ


+44 (0)208 246 4848 e-mail:

This email address is being protected from spambots. You need JavaScript enabled to view it.



9 > 12 march, 2017
/ Galleries - City , Country , Stand /

/
4Impressions
- Oxford, UK, Stand K5 /
>french art studio
- London, UK, Stand I7 /
Amanda Aldous Fine Art
- Basingstoke, UK, Stand E1 /
Aperture Contemporary
- Paris, France, Stand H8 /
ars, - tis, f.
- Pfaffenhofen an der Ilm, Germany, Stand J5 /
Art *
- Corsham, UK, Stand J6 /
The Art Agency
- Esher, UK, Stand F6 /
The Art Movement
- London, UK, Stand F10 /
ART Salon
- Bath, UK, Stand C5 /
ArtDog London
- London, UK, Stand L6 /
Arteria
- Bromont, Canada, Stand F3 /
Artichoke
- London, UK, Stand L9 /
Artists of Russia
- Rochester, UK, Stand B4 /
Artspace Warehouse
- Los Angeles, USA, Stand D4 /
The Barker Gallery
- Windsor, UK, Stand G4 /
BEARSPACE, London
- London, UK, Stand J1 /
Beaux Arts Bath
- Bath, UK, Stand J10 /
Bernard Chauchet
- London, UK, Stand A10 /
Beyond the Sea
- Padstow, UK, Stand E4 /
Brian Sinfield Gallery
- Burford, UK, Stand B5 /
Bristol Contemporary Art
- Bristol, UK, Stand F1 /
Brita Prinz Arte
- Madrid, Spain, Stand A5 /
Bruno Dahl Gallery
- Ebeltoft, Denmark, Stand J11 /
Byard Art
- Cambridge, UK, Stand G8 /
Caiger Contemporary Art
- London, UK, Stand A7 /
Cameron Contemporary Art
- Brighton & Hove, UK, Stand F7 /
Capital Culture Gallery
- Lamas, UK, Stand G6 /
Carina Haslam Art
- Great Missenden, UK, Stand E5 /
Catharine Miller
- London, UK, Stand K1 /
Chiefs & Spirits
- The Hague, Netherlands, Stand D3 /
Clifton Boulder Gallery
- Amsterdam, Netherlands, Stand B2 /
Clifton Fine Art
- Bristol, UK, Stand B1 /
Colorfield Gallery
- Paris, France, Stand D8 /
Colourbox
- Otley, UK, Stand C3 /
The Contemporary Fine Art Gallery Eton
- Eton, UK Stand L1 /
The Contemporary London
- London, UK, Stand H9 /
Cricket Fine Art
- London, UK, Stand D6 /
Cube Gallery
- London, UK, Stand L13 /
Cynthia Corbett Gallery
- London, UK, Stand C8 /
The Doorway Gallery
- Dublin, Ireland, Stand F2 /
DREIPUNKT EDITION
- Munich, Germany, Stand I3 /
Duncan R. Miller Fine Arts
- London, UK, Stand A6 /
Durlacher Contemporary
- London, UK, Stand A3 /
Edgar Modern
- Bath, UK, Stand F8 /
Edition3
- Oxford, UK, Stand K6 /
Envie d'Art Galleries
- Paris, France, Stand I11 /
Eyestorm
- London, UK, Stand G5 /
Fflow
- London, UK, Stand H6 /
First Contemporary
- Bristol, UK, Stand A9 /
Foss Fine Art
- London, UK, Stand J8 /
Four Square Fine Arts
- Lewes, UK, Stand J12 /
FOUR-WALLS Contemporary
- Brighton, UK, Stand K9 /
Frames Gallery
- Perth, UK, Stand L3 /
Francis Iles
- Rochester, UK, Stand B3 /
Gagliardi Gallery
- London, UK, Stand H12 /
Gala Fine Art
- Bristol, UK, Stand K8 /
Galerie Duret
- Paris, France, Stand L8 /
Galerie NUMMER40
- Doetinchem, Netherlands, Stand C7 /
Galerie Virginie Barrou Planquart
- Paris, France, Stand I6 /
Galleri Final
- Malmö, Sweden, Stand H4 /
Gas Gallery
- London, UK, Stand C1 /
Goodwin Gallery
- Hamburg, Germany, Stand L4 /
Grandy Art
- London, UK, Stand H5 /
Hadfield Fine Art
- Cheltenham, UK, Stand G2 /
Hatch Gallery
- Dorset, UK, Stand H2 /
Hicks Gallery
- London, UK, Stand L11 /
Iona House Gallery
- Oxford, UK, Stand G1 /
John Iddon Fine Art
- London, UK, Stand E8 /
John Noott Galleries
- Broadway, UK, Stand A4 /
Lafontaine Contemporary Arts
- Oxshott, UK, Stand C6 /
Lilford Gallery
- Canterbury, UK, Stand I2 /
Lime Tree Gallery
- Bristol, UK, Stand J9 /
Linda Blackstone Gallery
- London, UK, Stand I12 /
London Contemporary Art
- London, UK, Stand K7 /
Lumitrix
- London, UK, Stand F4 /
Lustre Contemporary
- Ontario, Canada, Stand D7 /
Mae Gallery
- Ashford, UK, Stand D2 /
Marine House at Beer
- Beer, UK, Stand H1 /
My Life in Art
- London, UK, Stand F9 /
Neville Contemporary Art
- Winchester, UK, Stand K3 /
Nicholas Bowlby
- Poundgate, UK, Stand L10 /
One Church Street Gallery
- Great Missenden, UK, Stand B6 /
Otomys
- Bath, UK, Stand L2 /
Outline Editions
- London, UK, Stand G3 /
Palma Arte
- Saliceto Di Alseno, Italy, Stand E6 /
PH2 Gallery
- London, UK, Stand A11 /
Plein Air Contemporary
- London, UK, Stand J3 /
Portal Painters
- London, UK, Stand I5 /
Prince & Pilgrim
- London, UK, Stand J4 /
Priory Gallery Broadway
- Broadway, UK, Stand L12 /
The Public House of Art
- Amsterdam, Netherlands, Stand I4 /
Quantum Contemporary Art
- London, UK, Stand E12 /
Raquelle Azran Vietnamese Contemporary Fine Art
- New York, USA, Stand C4 /
Red Corridor Gallery
- Künzell, Germany, Stand H3 /
Red Gallery
- Loudwater Village, UK, Stand K2 /
Redleaf Gallery
- Tunbridge Wells, UK, Stand F5 /
Retrospect Galleries
- Byron Bay, Australia, Stand E9 /
RHG NYC
- London, UK, Stand J13 /
Rostra Gallery
- Bath, UK, Stand K4 /
Scottish Art Portfolio
- Bridge Of Weir, UK, Stand J2 /
Sheridan Russell Gallery
- Borehamwood, UK, Stand H10 /
Sol Art Gallery
- Dublin, Ireland, Stand B7 /
StandARTe
- Madrid, Spain, Stand C2 /
Store Steet Gallery
- London, UK, Stand K10 /
Strange Tracey
- Sedlescombe, UK, Stand A8 /
TAG Fine Arts
- London, UK, Stand E7 /
Tallantyre Gallery
- Morpeth, UK, Stand A1
Triangle
- London, UK, Stand L7 /
Villa del Arte Galleries
- Barcelona, Spain, Stand H7 /
Wanrooij Gallery
- Amsterdam, Netherlands, Stand D5 /
White Space Art
- Totnes, UK, Stand G7 /
Will's Art Warehouse
- London, UK, Stand I9 /
Wren Gallery
- Burford, UK, Stand J7 /
Wychwood Art
- Deddington, UK, Stand A2 /
mpefm
UNIED KINGDOM fair art press release

Charity Private View Wednesday 8 March 5.30pm – 9.30pm
Thursday 9 March11.00am – 5.30pm
Thursday Late View 5.30pm – 9.30pm
Friday 10 March11.00am – 6.00pm
Saturday 11 March10.00am – 6.00pm
Sunday 12 March10.00am – 6.00pm
TICKETS
Adult weekday: Advance £10 / Door £12 - Concessions weekday: Advance £8 / Door £10
Adult weekend: Advance £12 / Door £15 - Concessions weekend: Advance £10 / Door £13
Free entry for children under 16 accompanied by an adult
Concessionary tickets are available for over 60s, full time students, and those in receipt of jobseekers allowance
or income support. Please bring proof of concessionary status with you to the fair.
Please note that purchased tickets are non-refundable.
Ticket line: 0871 231 0830 (Calls cost 13p per minute plus any network extras)