DRAWING ROOM 2017 Madrid
scroll down for press releases of the galleries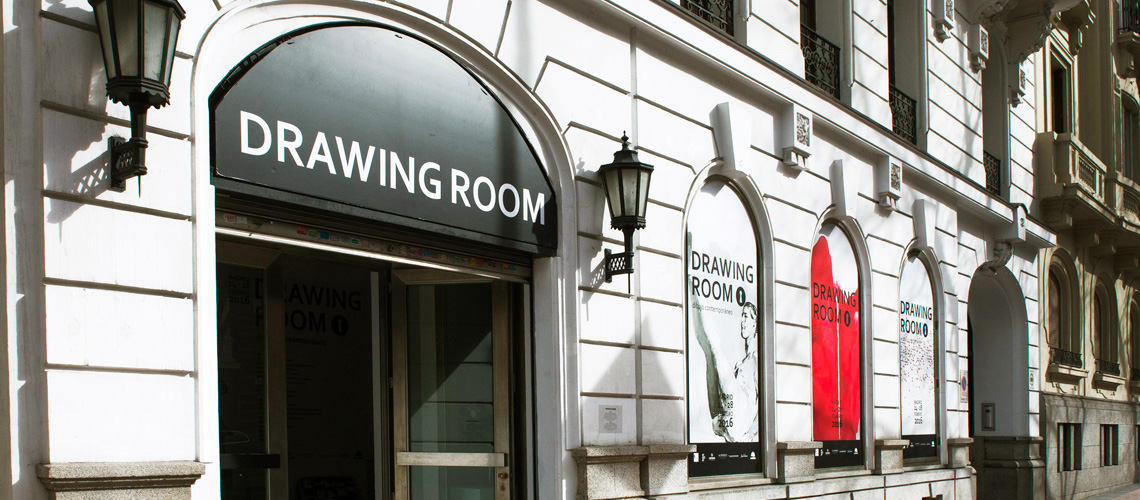 The second DRAWING ROOM MADRID event will take place in the heart of Madrid's Salamanca neighbourhood from 22 to 26 February 2017, coinciding with the Spanish capital's most exciting week for contemporary art.
For five days, collectors, professionals and amateurs from the art world present in Madrid are invited to discover the contemporary art scene projects of thirty or so artists, presented by national and international contemporary art galleries and chosen by a selection committee made up of curators and gallery owners.
Drawing and its various modes are currently undergoing a vibrant evolution. The galleries most attuned with the changes reflect this in their programmes, and the most perceptive and dynamic collectors and museums include them in their collections.
Often characterised by its economy of means, it may only be a gesture or mental act, but drawing is undoubtedly a medium that has earned its own autonomy within the possibilities chosen by contemporary artists to show what they are about. Figurative, abstract, monumental, three-dimensional, performative, narrative, sensory… contemporary drawing is part of the enormous vitality of current graphic expression, producing new images that use lines to adopt new forms of communication.
Drawing Room Madrid is a specialised event that will reveal the richness of the cross-generational practice of contemporary drawing to the public, with a new generation of artists who have appropriated drawing as a preferred medium and the unquestionable devotion of art's great masters to drawing.
/ Exhibitors - City - Artist (City , Country, year) /

/
Carlos Carvalho Arte Contemporânea
- Lisbon -
Susana Gaudêncio
(Lisbon, Portugal, 1977)
Manuel Caeiro
(Evora, Portugal, 1975) /
A01 Fine Art Gallery
- Naples -
William Ludwig Lutgens
(Turnhout, Belgium, 1991) /
Galería Trinta
- Santiago de Compostela -
Eva Lootz
(Vienna, Austria, 1940)
Pamen Pereira
(El Ferrol, Spain, 1963) /
Galería Siboney
- Santander -
Florentino Díaz
(Fresnedoso de Ibor, Cáceres, Spain, 1954)
Daniel Verbis
(Leon, Spain, 1968) /
Galería Silvestre
- Madrid -
Klaas Vanhee
(Mechelen, Belgium, 1982)
Irene González
(Malaga, Spain, 1988) /
Set Espai d'Art
- Valencia -
Cristina Almodóvar
(Madrid, Spain, 1970)
Ana H. del Amo
(Caceres, Spain, 1977) /
Collectiva Gallery
- Berlin -
Edith Kollath
(Eutin, Germany, 1977) /
Yusto / Giner
- Marbella -
Ángeles Agrela
(Ubeda, Spain, 1966)
Emmanuel Lafont
(Buenos Aires, Argentina, 1980) /
Galería Punto
- Valencia -
Joan Cardells
(Valencia, Spain, 1948)
Matías Ercole
(Buenos Aires, Argentina, 1987) /
Galería Paz y Comedias
- Valencia -
Manuel Blázquez
(Valencia, Spain, 1978)
María García-Ibáñez
(Madrid, Spain, 1978) /
Galería ATM
- Gijon -
Clara Sánchez Sala
(Alicante, Spain, 1987)
Kepa Garraza
(Berango, Spain, 1979) /
Rodríguez Gallery
- Poznan -
Regina Giménez
(Barcelona, Spain, 1966)
Dorota Buczkowska
(Warsaw, Poland, 1971) /
Magda Belloti
- Madrid -
Alfredo Igualador
(Madrid, Spain, 1971)
Teo Soriano
(Merida, Spain, 1963) /
Galería Gema Llamazares
- Gijon -
Estefanía Martín Sáenz
(Bilbao, Spain, 1982)
Guillermo Peñalver
(Tarragona, Spain, 1982) /
Módulo – Centro Difusor de Arte
- Lisbon -
Rui Algarvio
(Barreiro, Portugal, 1973)
Alejandro Botubol
(Cadiz, Spain, 1979) /
Espacio Olvera
- Seville -
Nuno Sousa Vieira
(Leiria, Portugal, 1971) /
El Huerto del Tertuliano
- Fuente Olmedo, Valladolid -
Santiago Ydáñez
(Jaén, Spain, 1969)
Carlos León
(Ceuta, Spain, 1948) /
D406 fedeli alla línea
- Modena -
Nicola Toffolini
(Udine, Italy, 1975)
Ericailcane
(Belluno, Italy, 1980) /
Martina's Gallery
- Seregno -
Laurina Paperina
(Rovereto, Italy, 1980)
Anna Turina
(Lecco, Italy, 1973) /
Bi-Box Art Space
- Biella -
Enrico Tealdi
(Cúneo, Italy, 1976)
Bruno Cerasi
(Bolonia, Italy, 1983) /
Doppelgaenger
- Bari -
Marta Roberti
(Brescia, Italy, 1977) /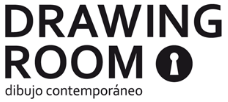 Calle Velázquez, 12 28001 Madrid, Spain


+34 942 375 568 / +34 606 458 099 e-mail:

This email address is being protected from spambots. You need JavaScript enabled to view it.



February 22 > 26 2017
mpefm
SPAIN fair art press release
VIP VERNISSAGE :

Wednesday 22nd February: 6:00 to 8:00 pm (Invitation only)
OPENING HOURS :
Wednesday 22nd February: 8:00 to 9:30 pm
Thursday 23rd February: 12:00 to 9:30 pm
Friday 24th February: 12:00 to 9:30 pm
Saturday 25th February: 12:00 to 9:30 pm
Sunday 26th February: 12:00 to 6:00 pm
TICKETS
General: 7 Euros.
Reduced: 3 Euros (under 18 and over 65 years old).
Collectors (ARCO VIP), Press and Art Professionals: Free entry.