ARCOlisboa 2017 - 18 > 21 May @FeriaArco
scroll down for press releases of the galleries or click the left side arrow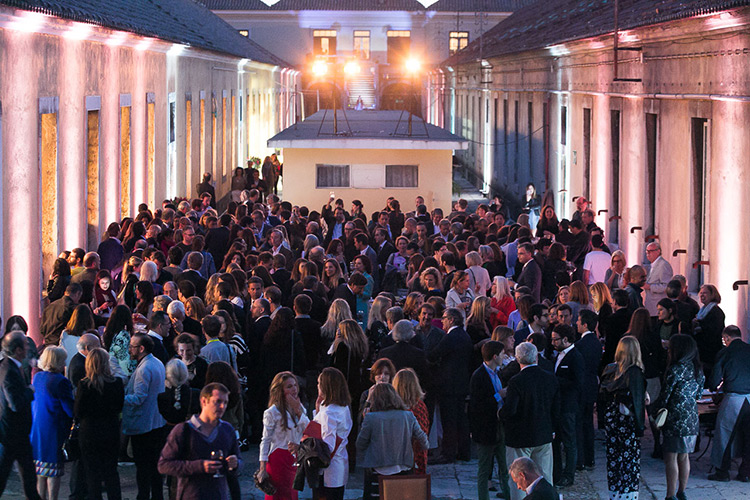 ARCOlisboa 2017 RETURNS TO THE CORDOARIA NACIONAL FROM 18 TO 21 MAY
ARCOlisboa 2017 will once again become the Portuguese capital's major art and social event from 18 to 21 May. With quality contents as its main priority, the Cordoaria Nacional will house 58 galleries. The General Programme will be made up of 50 galleries selected by the Organising Committee, of which half are foreign. The new Opening section will include the participation of 8 national and international galleries under seven years old, selected by João Laia.
The scope of ARCOlisboa will range from the emerging artists represented in Opening such as Renato Leotta or Karlos Gil to creators of international repute such as Erwin Wurm, José Pedro Croft, João Louro, Sergio Vega, Nathaniel Mellors and Carlos Garaicoa, alongside more classic pieces by the contemporary masters, including Picasso and Vieira da Silva.
/ Exhibitors City /

/
3+1 ARTE CONTEMPORÂNEA
LISBON /
ANGELES BAÑOS
BADAJOZ /
ANITA SCHWARTZ
RIO DE JANEIRO /
ART & PUBLIC
GENEVA /
BAGINSKI
LISBON /
BARÓ
SÃO PAULO /
BELO GALSTERER
LISBON /
CARLOS CARVALHO ARTE CONTEMPORANEA
LISBON /
CAROLINE PAGÈS
LISBON /
CHRISTOPHER GRIMES GALLERY
SANTA MONICA, CA /
CRISTINA GUERRA CONTEMPORARY ART
LISBON /
ELBA BENITEZ
MADRID /
ESPACIO MINIMO
MADRID /
F2 GALERIA
MADRID /
FERNANDEZ - BRASO
MADRID /
FERNANDO SANTOS
PORTO /
FILOMENA SOARES
LISBON /
FONSECA MACEDO
PONTA DELGADA /
FRIDMAN GALLERY
NEW YORK /
GIORGIO PERSANO
TURIN /
GRAÇA BRANDAO
LISBON /
HORRACH MOYA
PALMA DE MALLORCA /
JAQUELINE MARTINS
SÃO PAULO /
JOÂO ESTEVES DE OLIVEIRA
LISBON /
JOSÉ DE LA MANO
MADRID /
JUANA DE AIZPURU
MADRID /
KUBIK GALLERY
PORTO /
LEANDRO NAVARRRO
MADRID /
LEYENDECKER
SANTA CRUZ DE TENERIFE /
MAISTERRAVALBUENA
MADRID /
MARIO SEQUEIRA
BRAGA /
MAX ESTRELLA
MADRID /
MIGUEL NABINHO
LISBON /
MODULO
LISBON /
MOISES PEREZ DE ALBENIZ
MADRID /
MONITOR
LISBON - ROME /
MÚRIAS CENTENO
PORTO-LISBON /
NF
MADRID /
NOME GALLERY
BERLIN /
NUEVEOCHENTA
BOGOTÁ /
PARRA & ROMERO
MADRID /
PEDRO CERA
LISBON /
PEDRO OLIVEIRA
PORTO / PIETRO SPARTA - CHAGNY /
PRESENÇA
PORTO /
QUADRADO AZUL
PORTO-LISBON /
UMBERTO DI MARINO
NAPLES /
VERA CORTES ART AGENCY
LISBON /
VERMELHO
SÃO PAULO /
ZAK BRANIKA
BERLIN /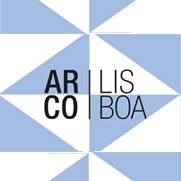 Cordoaria Nacional Avenida da Índia s/n 1300-342 Lisboa


+ 351 919666490 e-mail:

This email address is being protected from spambots. You need JavaScript enabled to view it.



18 > 21 May 2017
Opening day (only by invitation)
Wednesday 17 May from 4 p.m.