click the item below
MIA PHOTO FAIR 2017 MILAN @MIAPhotoFair
scroll down for press releases of the galleries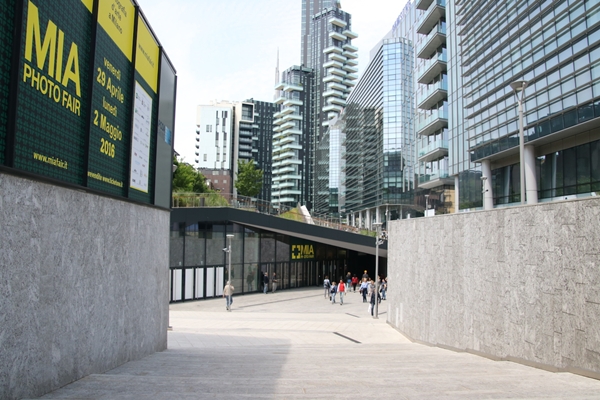 THE INTERNATIONAL CONTEMPORARY ART FAIR DEDICATED TO PHOTOGRAPHY AND MOVING IMAGE
24.000 visitors attended to the sixth edition of MIA Photo Fair, 80 galleries from 13 different countries worldwide, with 230 artists, 15 specialized publishers and 16 independent artists within an exhibition area of 5.000 sq. mt.
During the days of the fair 4 prizes have been awarded: BNL BNP Paribas Group Award an acquisition award which enriches the Banks's art collection, Proposta MIA Award addressed to MIA Proposal talents, Eberhard & Co. Award devoted to photography archives and the special portfolio review Award Codice MIA, assigned by a jury of international art collectors, especially invited to take part to the fair.
These are the figures of MIA Photo Fair 2016, the fair dedicated to photography directed by Fabio Castelli and Lorenza Castelli at The Mall – Porta Nuova Milan.
MIA Photo Fair, conceived in 2011 from an idea of Fabio Castelli, is the most important art fair dedicated to photography and moving image in Italy. MIA Photo Fair offers a unique approch by presenting Solo Show and Group Show with a specific curatorial project. MIA Photo Fair was created with the aim of highlighting the transverse role that photography has come to play between the languages of expression of the contemporary art system.
EDUCATIONAL NATURE TRAINING EVENT FOR COLLECTING AWARE
MIA Photo Fair provides a rich cultural program, with events and conferences dedicated to the world of art and photography, which aims to support a conscious collectors with insights and important guests in the Italian and international art scene.
MIA Photo Fair offers the possibility to art collectors to enjoy a lively and innovative art event, experiencing a unique view in Italy on the photography art market, ranging from established to emerging artists. MIA Photo Fair has achieved the result of creating a new collectors' base which approaches contemporary art through the collection of photography.

PIAZZA LINA BO BARDI, 1 (Viale della Liberazione corner Via Galileo Galilei, right under the Diamond Tower) MILANO – ITALIA


Ph.: +39 02 83241412 e-mail:

This email address is being protected from spambots. You need JavaScript enabled to view it.



10 – 13 MARCH, 2017
/ Galleries /

1

2

A

B

C

D

F

G

H

I

K

L

M

N

O

P

Q

R

S

T

V

W