BAD BELGIUM ART AND DESIGN 2017 Gent
scroll down for press releases of the galleries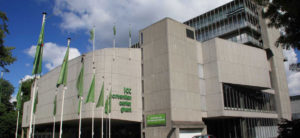 ICC – International Convent Centre Van Rysselberghedreef 1 Citadelpark, Gent

+32 52 20 08 63 email :

This email address is being protected from spambots. You need JavaScript enabled to view it.



16 > 19 February 2017
BAD is an event promoting the discovery of contemporary creativity in art and design. This unconventional trade fair will propel you into a total experience of Belgian art and design, at a venue in Ghent that is simply bursting with character.
BAD brings together artists and designers and brings visitors into direct contact with artists and designers, and their works of art and designer products, in a hitherto unprecedented manner. BAD will again be the number one hotspot for all art lovers and design addicts in February 2017 or, in summary: for everyone interest in the latest trends – whether in art, interior design, fashion, food or technology.
BAD is young and enthralled by excellence. This is reflected consistently in its choice of artists and designers. Nevertheless, BAD does not focus on price, but rather on the value (or added value) of the pieces it exhibits. BAD strongly believes in the power of Belgian art, design and products: they have an immeasurable influence on our mindset, personal challenges and our social and cultural life. Art and design stimulate our creative thought processes and improve our quality of life.
What is more, BAD has launched a project exploring Belgian scents and flavours and is organising dinners and tastings as part of the total experience of the atmosphere of the trade fair. Within this setting, visitors will be able enjoy workshops, debates, literary salons, films and photo exhibitions, all focusing on Art and Design.
/ Galleries - Info /
/
Arture
-
info
/
Bank Gallery
-
info
/
CAPS
-
info
/
De Filatuur
-
info
/
De Mijlpaal
-
info
/
De Queeste Art
-
info
/
Eva Steynen.Deviation(S)
-
info
/
Freemen Gallery
-
info
/
Galerie Dessers
-
info
/
Galerie Frank Taal
-
info
/
Jan Dhaese Galerie
-
info
/
K.Grusenmeyer
-
info
/
Latuvu
-
info
/
Lieve Lambrecht
-
info
/
Light Cube
-
info
/
Maniera Gallery
-
info
/
NK Gallery
-
info
/
S&H De Buck
-
info
/
Shoobil
-
info
/
Valerie Traan Gallery
-
info
/
galeriezwarthuis.be
-
info
/
mpefm
BELGIUM fair art press release
Opening times :
Thursday 16/02 : 17.00 – 00.00 (Preview)
Friday 17/02 : 13.30 – 22.30
Saturday 18/02 : 10.30 – 22.30
Sunday 19/02 : 10.30 – 18.30

TICKETS :
€ 12.00